Donkey..
WARM WELCOME FOR BABY DONKEY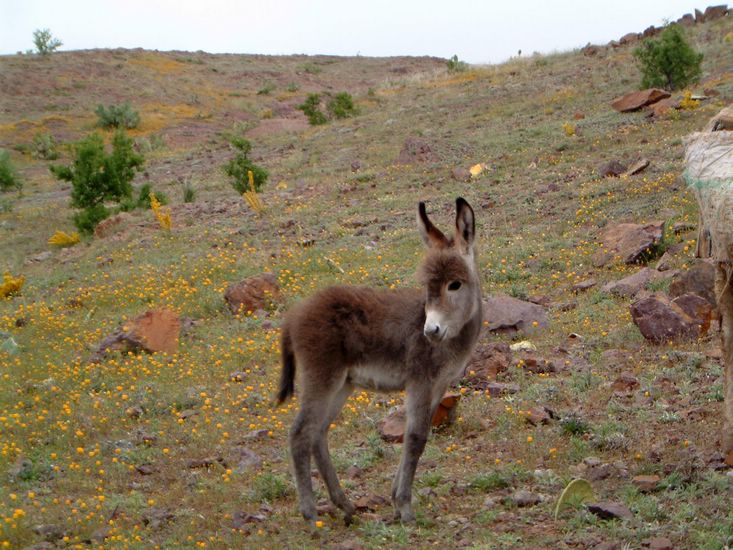 One of its distant cousin
16:35 - 02 June 2006
The latest addition to Weston-super-Mare's tourism industry can now be seen walking the beach - a four-day-old donkey. The donkey, which was born on Monday, will not be ready to carry tourists for another four years, but he is already getting used to his surroundings.
He has no name and currently stands a little over two feet high, but will eventually stand at around 14 hands - the height of a small horse.
Yesterday was the baby donkey's first day on the beach and owner Richard Warburton said he was settling in well.
He said: "It will be four years before he can work but we need to get him used to people and the beach so that he's happy to carry children once he's big and strong.
"This is the third one we have had this year and there are another four on the way - donkeys are pregnant for 11 months so we keep a constant cycle of rearing new ones and replacing the old ones.
"The next four are due before the end of this month."
Mr Warburton said that with poor weather so far this year, times have been tough.
He said: "We haven't had a busy day yet.
"Now the weather is getting better hopefully things will pick up over the rest of the summer."